Vouvray V'Joeran
"Joeran"
av
Hiselfoss
HD A AA 0/0
f.15.07.2006 - d.March 2011
(CH Yanabo's Caspar Casanova - CH Enslige Evelina av Hiselfoss)

Joeran was a very kind and cheerful dog. He spend his last years at
Marcel en Jolanda de Graaf who loved him very much, and took very well care of him. Unfortunately ha had problems with the protein uptake, and this caused very often diarrhea.
In March they even discover a tumor, and they had to let him go.
They miss him so much!

25mnths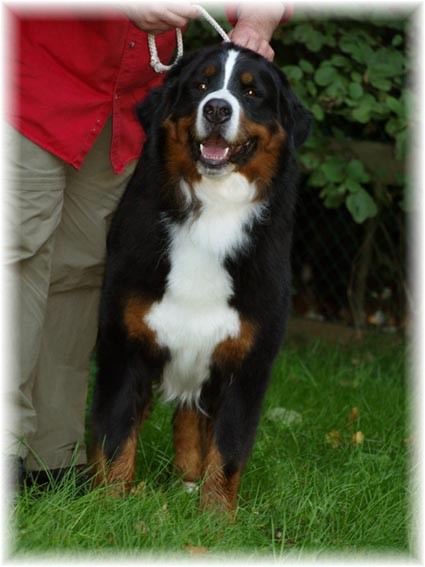 10 mnths