KBHJW-15
N S DK FIN NORD INT CH
SV-16 NV-17-20 DKV-18 NORDV-18-19
NBSK club CH
NBSK Beauty Winner 2018
Querida Qarmen
av
Hiselfoss
NBSK Club Beauty Winner 2018
No.1 most winning BMD female in Norway 2017
No.1 most winning BMD female in Norway 2018
No.1 most winning BMD female in Norway 2019
b.16.08.2014
HD A AA 0/0
SH pre test C
(Nøklebyåsen's Dickie Dick Dickens - CH Janis Joplin av Hiselfoss)


Nøklebyåsen's

Dickie Dick Dickens

Born 2012/living

CH

Werner Wix

Helge

Born 2003/living

Fia

CH

Nøklebyåsen's

X-it

AOD 8years

CH

Zanzebern

Defender

AOD 8years

Greta Garbo

av

Hiselfoss

AOD 8years

CH

Janis Joplin

av

Hiselfoss

AOD 9 years / liver cancer

CH

Ola Odelsgutt

av

Hiselfoss

AOD 8,3 years

CH

Zandrina's

Gibson

AOD 9years

CH

Ille Ville Isprinsesse

av

Hiselfoss

AOD 8years

CH

Bedårende Bodil

av

Hiselfoss

AOD 7 years

CH

Lille Frodo Lommelun

av

Hiselfoss

AOD 7years

CH

Enslige Evelina

av

Hiselfoss

AOD 10+years
Qarmen - my big love
Dog Shows during the pandemic, 2020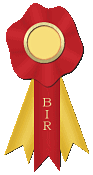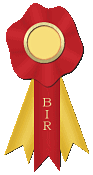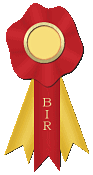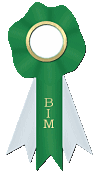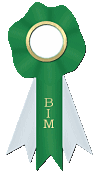 BOS, NBSK
Judge: Marit Sunde, N (54 entries)
BOB, Østfoldtreffet 2020
Judge: Freddy S.Christensen, N (62 entries)
BOB & NV-20
Judge: Leif-Herman Wilberg, N (42 entries)
BOB, Hedemarkspesialen
Judge: Sven-Olof Gustavsson, N (61 entries)
BOS, Trønderspesialen
Judge: Frank Christiansen, N (89 entries)
NKK, IDS Trondheim
Judge: Ann Stavdal, N (68 entries)

Qarmen - February 2020

Qarmen best female at the last show (Christmas show) in Norway 2019. The end of another successful year in the show ring with Qarmen.
She became NORDW-19 and BOB (88 entries) under the respected judge Diane Anderson. Mostwinning female in Norway for the third time in a row.
(photo: Kim-Are Næss Leistad)

NBSK club champion, May 2018

February 2018

At the last and biggest IDS in Norway 2017 Qarmen ended up NV-17 & BOB - out of coat. 74 entries - 32 males & 42 females.
With this she is the most winning female in Norway 2017 - I think.

September 2017

August 2017

APRIL 2017

Qarmen two years five months old - picture: Bente Risto Holmen

January 2016

Qarmen BIR & BIG2 på årets siste utstilling 2016/

Qarmen BOB & BOG2 at the last show 2016

BOB Bernerdalen's Jackpot - BOS Querida Qarmen av Hiselfoss
Both with SW-16 titles & Crufts qualified 2017

Qarmen 21 months old

18months old - and the coat is getting back :)

Qarmen, Ådne & Ramona February 2016

October 2015 -waiting for the coat to come back

13 months old and winning junior classes both days in Denmark.
She got junior club CAC from DBSK, and resCACs both days - totaly whitout coat!
KBHJW-15

Qarmen winning BOB and CAC at her first international dogshow 9 1/2 months old!

Qarmen was no.2 best female & CAC at BMD speciality in Sweden with 66 females entered - woow!

BOG 1 & Best In Show the first, and BOG2 the second day.
National Dog shows (all breed) the last weekend in April 2015
Pictures: Torbjørn Seim, N
Qarmen 7months 14 days old

Five months old


| | |
| --- | --- |
| Qarmen eight weekd old | |

Nøklebyåsen's

Dickie Dick Dickens

Born 2012/living

CH

Odysseus

Born 2012/living

CH

Werner Wix

Helge

Born 2003/living

Fia

CH

Nøklebyåsen's

X-it

Born 2009/living

CH

Zanzebern

Defender

AOD 8years

Greta Garbo

av

Hiselfoss

AOD 8years

CH

Janis Joplin

av

Hiselfoss

Born 2011/living

CH

Ola Odelsgutt

av

Hiselfoss

AOD 8,3 years

CH

Zandrina's

Gibson

AOD 9years

CH

Ille Ville Isprinsesse

av

Hiselfoss

AOD 8years

CH

Bedårende Bodil

av

Hiselfoss

Born 2008/living

CH

Lille Frodo Lommelun

av

Hiselfoss

AOD 7years

CH

Enslige Evelina

av

Hiselfoss

AOD 10+years