NJV-15
N DK S NORD CH
Quinto Qing
av
Hiselfoss
b.16.08.2014
HD A AA A
SH pre test B
(Nøklebyåsen's Dickie Dick Dickens - CH Janis Joplin av Hiselfoss)




On the move - August 2016





Quinto one months after the picture below.....things happen :)
2 x Best In Show puppy the last weekend in April 2015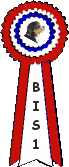 x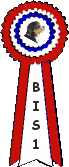 Quinto 7months 14 days old

Quinto 12 weeks old, and Marit Jensen has taken some very nice pictures!


Quinto has two big brothers, and I am sure they will do their best to raise him well!
Nellyvill's Kid Of Kaizer - Quinto - Imperial Ixzeus av Hiselfoss
Quinto together with his breeder and his owner - nine weeks old!